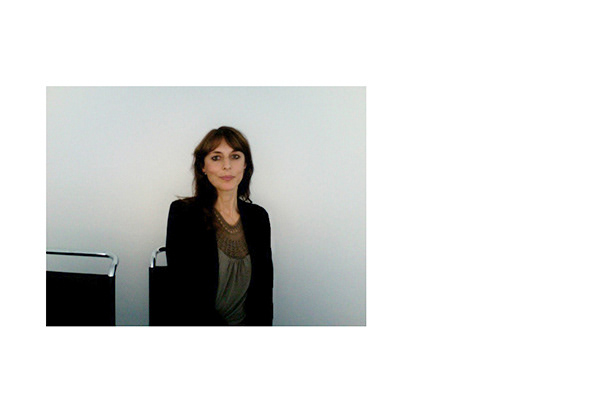 Annick Geenen (°1970 Leopoldsburg) is a Belgian photographer and professor of photography interested in the construction of worlds, space, visual storytelling, narrative art, philosophy and anthropology.  She studied fine arts photography at the Higher Institute for Visual Communication & Industrial design in Genk (LUCA School of Arts) and holds an MFA in Photography .  In 1991-1992 she was the assistant of photographer Marcel van der Vlugt in Amsterdam.  She was also a resident in the workplace of the multidisciplinary artist Jan Fabre, for two years. 
Annick Geenen worked from the early 1990s as a photographer for various fashion magazines, choreographers and designers. She mainly works on projects in which she investigates the tradition of the portrait genre, linked to fashion photography.  She creates cinematic worlds situated between fact and fiction, in which the timeline of each narrative is interrupted. Her work particularly explores the feminine identity. Her often explicit references to the point-of-view, the staging and placement of the characters, the delay and disclosure mechanisms question how we experience and understand the world around us. Annick Geenen is noted for her images of elusive personages who resist any attempt to being pinned down. ​​In her practice-oriented research and personal work she focuses on the photographic gaze and the visualization of stories in which fact and fiction transform reality. In this sense, she reflects on a place where illusions are at stake. 
The images of Annick Geenen were extensively presented, both nationally and internationally, and exhibited in the collections of Raf Simons, Heaven Tanudiredja, Alex Schrijvers, Harvey Bouterse, Wouter Hoste, Revital Avidar, Hideki Seo, Ilia Eckardt, Hilde Frunt, Essential Antwerp, Scabal, Luciano Benetton, Eastpak, Kathleen Missotten, Casimir, Modenatie Antwerp, Anne Pastré, Anke Loh, Veronique Leroy, Jean-Paul Knott, Delvaux, The Flanders Fashion Institute (FFI) Veronique Branquinho and Colette Paris. Annick Geenen's work has been included in solo and group exhibitions at Vooruitzicht Antwerp, Fashion Museum Hasselt, De Warande Turnhout, Gallery S & H De Buck, the Flemish Parliament, Campo & Campo Art Gallery and various cultural centers in Flanders. 
Her work has been published in VISION magazine, Kwintessens, ISEL art and culture magazine, dS Magazine, Knack Weekend magazine, Blend, AAA art magazine, De Lichte Kamer, Designers Against Aids (Ludion), Moi Veronique Branquinho Toute Nue (MoMu) , Delvaux (Lannoo), Contradictions: 350 Years Antwerp Academy, The Fashion Book (Phaidon) and The Rage of Staging (Lannoo).
Annick Geenen teaches at the academic Bachelor and Master's degree programs in Visual Arts Photography at LUCA School of Arts (BE).
© Annick Geenen. All photographs herein, are copyrighted by the artist, no part of this website or any of the content may be used or reproduced in any manner without the permission of the copyright holder.